10/24/22: What's new in CommunityCore
---
Every two weeks, we release improvements to our systems and highlight what is new for you. The latest changes were deployed over the weekend. You don't need to do anything to see these updates in CommunityCore.
TL;DR ("Too Long; Didn't Read")
With these updates, now you can:
Inspections

Permits

Contractors and Businesses
---
Inspections
Email multiple inspection results from a permit
We made it easier and faster to email multiple inspection results from a permit - all at the same time!
Here's how it works: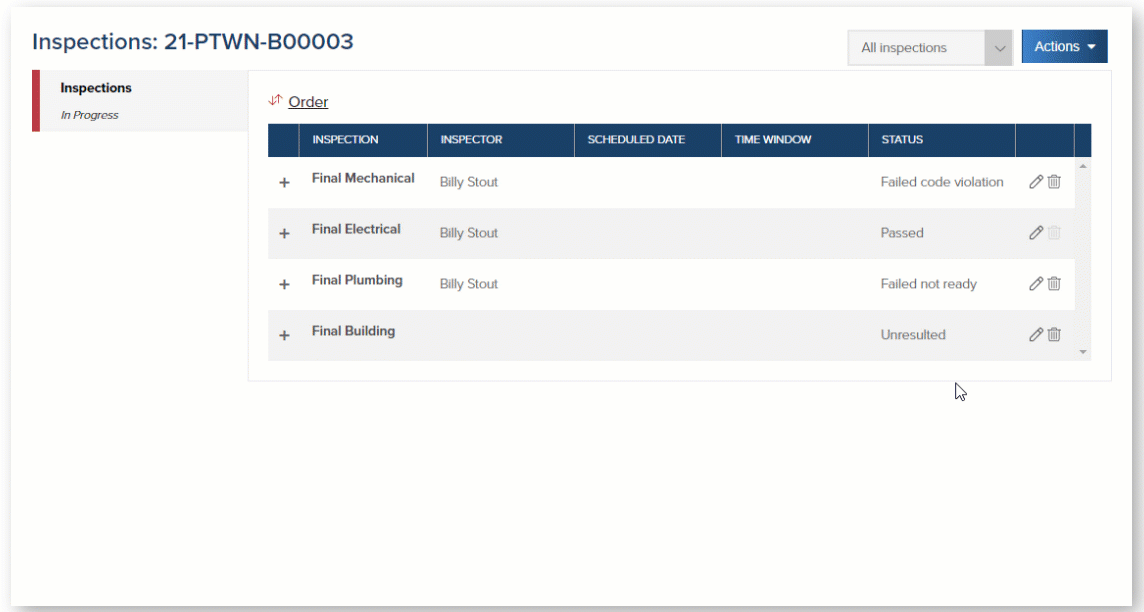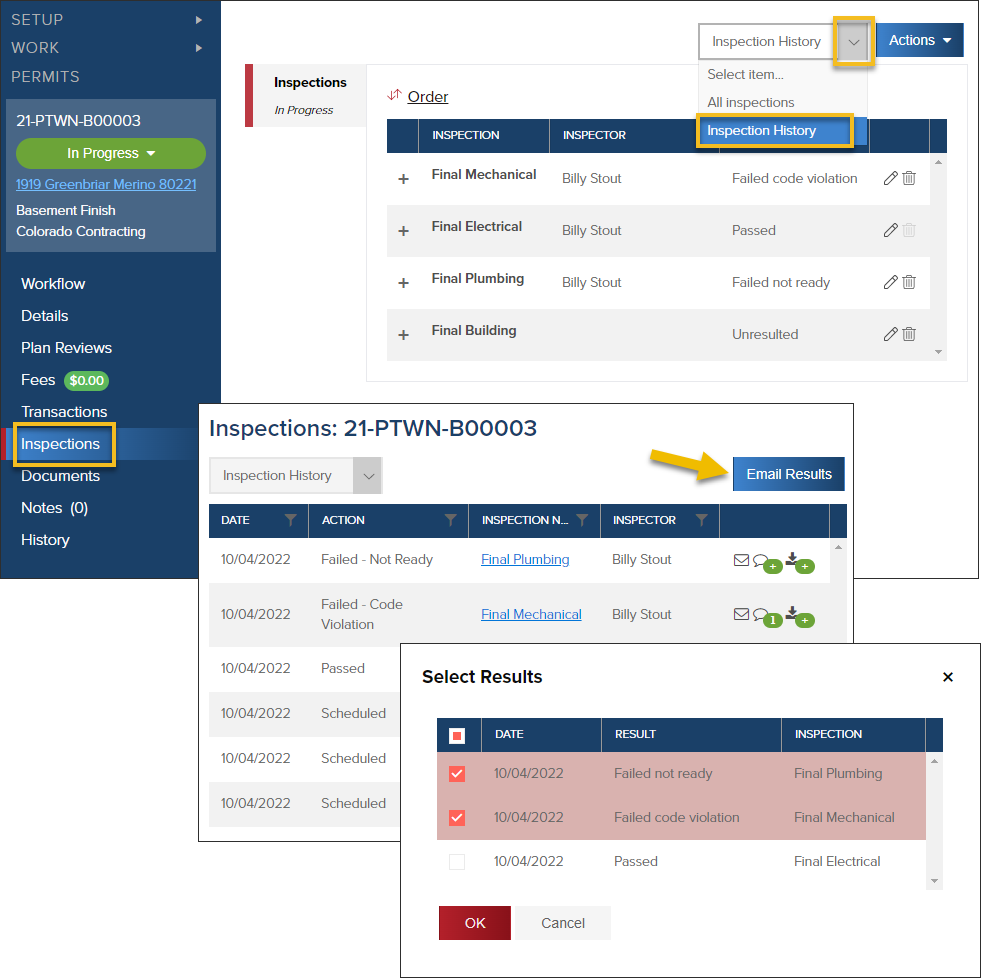 How-to guide: email inspection results from a permit in CommunityCore
View time windows on Inspection map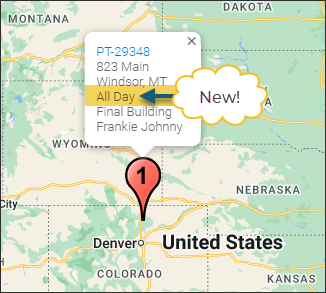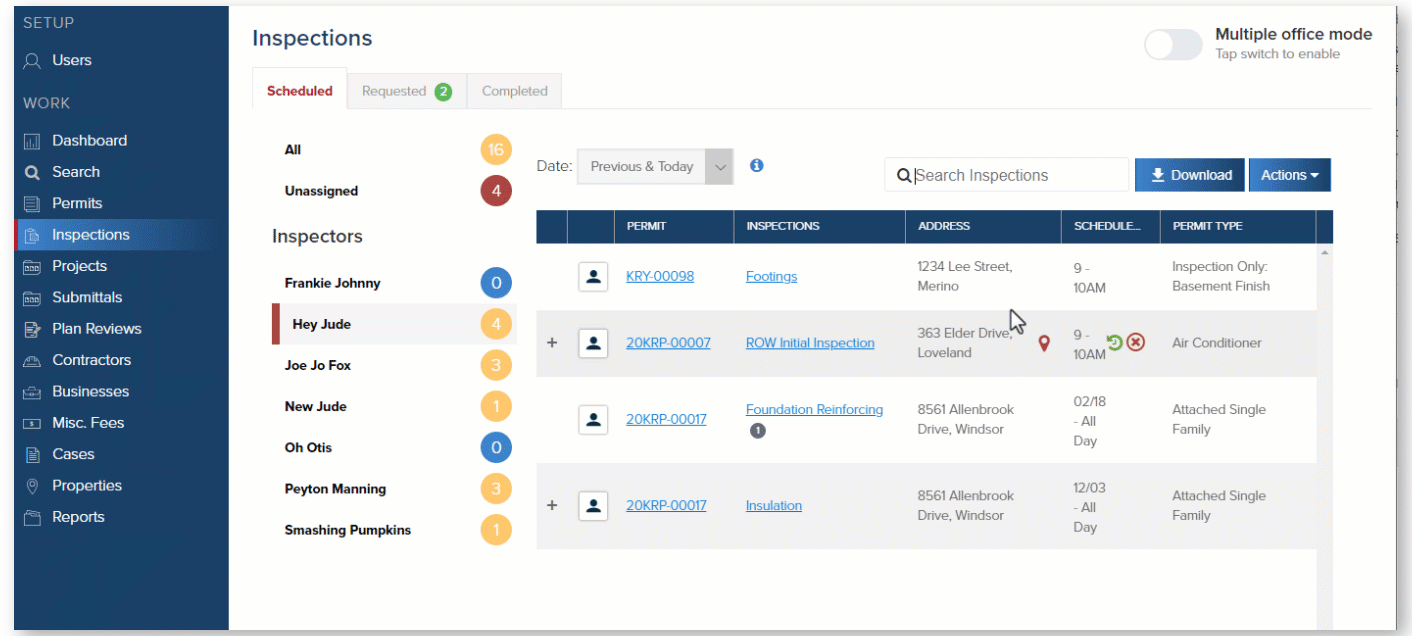 Search or filter scheduled inspections
Now on the Scheduled Inspections screen, you will see the new live search feature!
With this search option in scheduled inspections, you can start typing part of an address, permit number, permit type, even date or time window for the inspection, and you will start seeing the list filter as you type: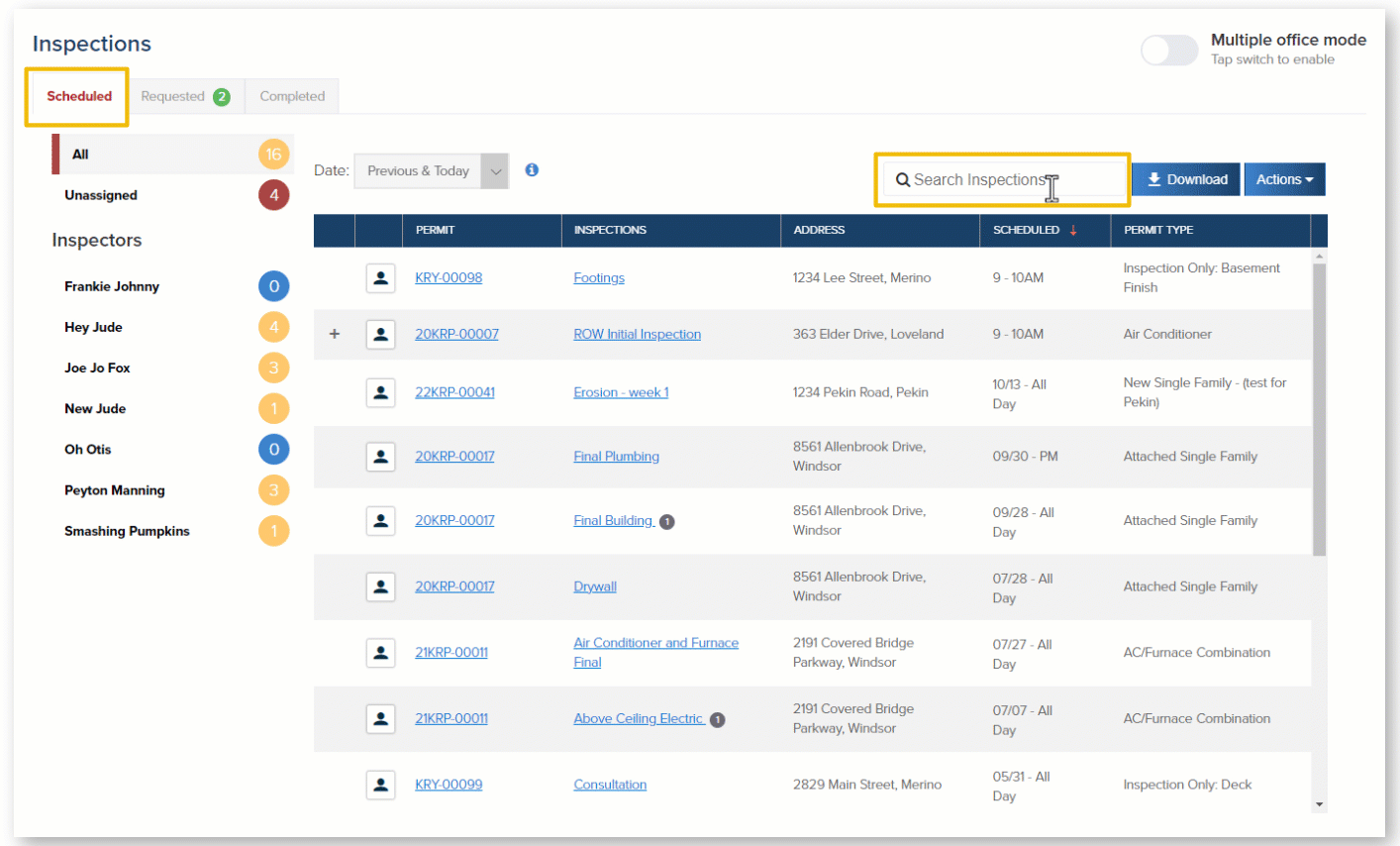 Then, if you decide to look at a specific inspector's schedule, for example, it will maintain the search you started with, like this: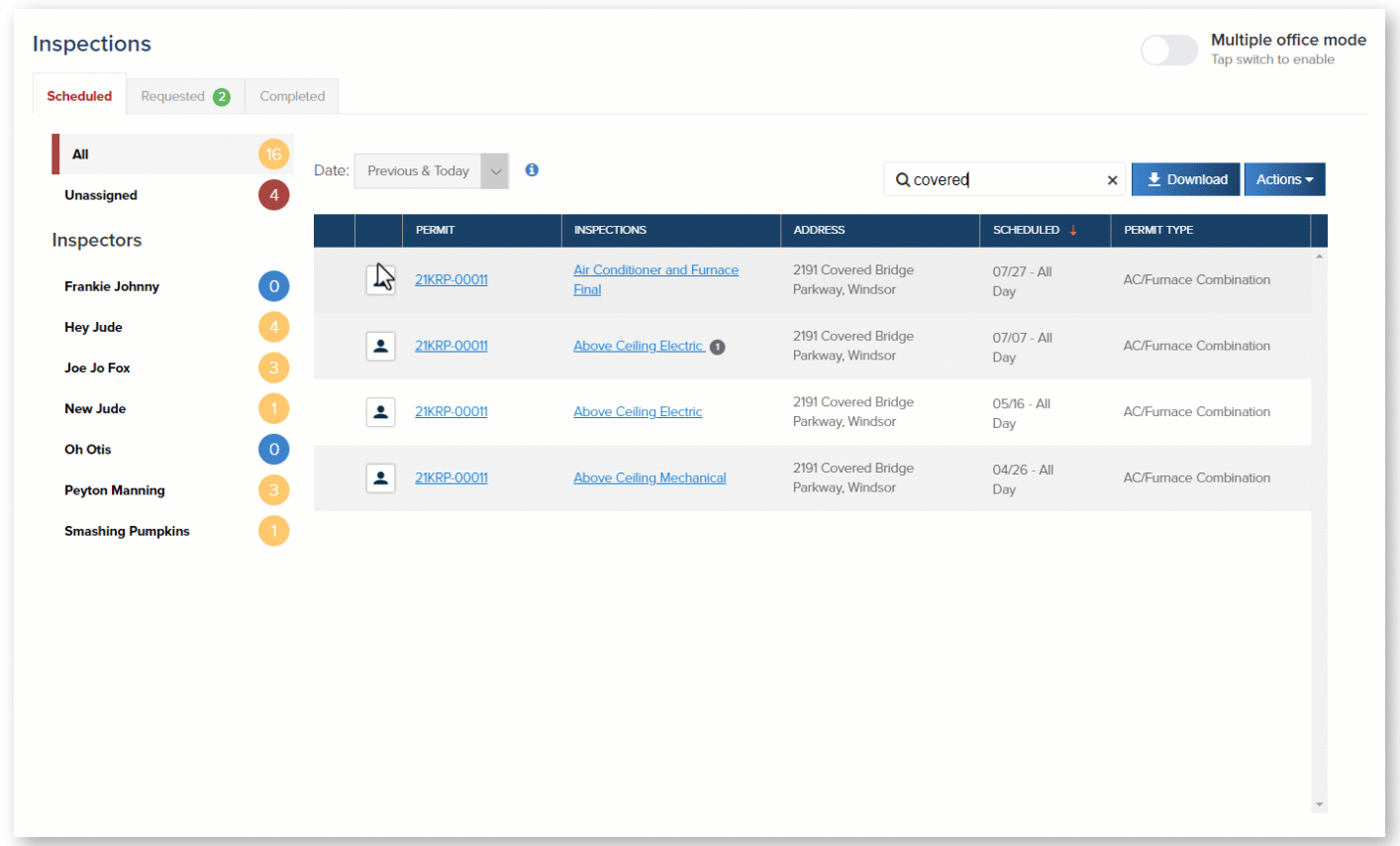 When searching, you can also search for part of the permit number, inspection type, permit type, and inspection schedule.
---
Permits
Mark an active permit as a Primary permit
In this update, we made it very simple to mark an active permit as a Primary Permit. No additional setup from support is required for this!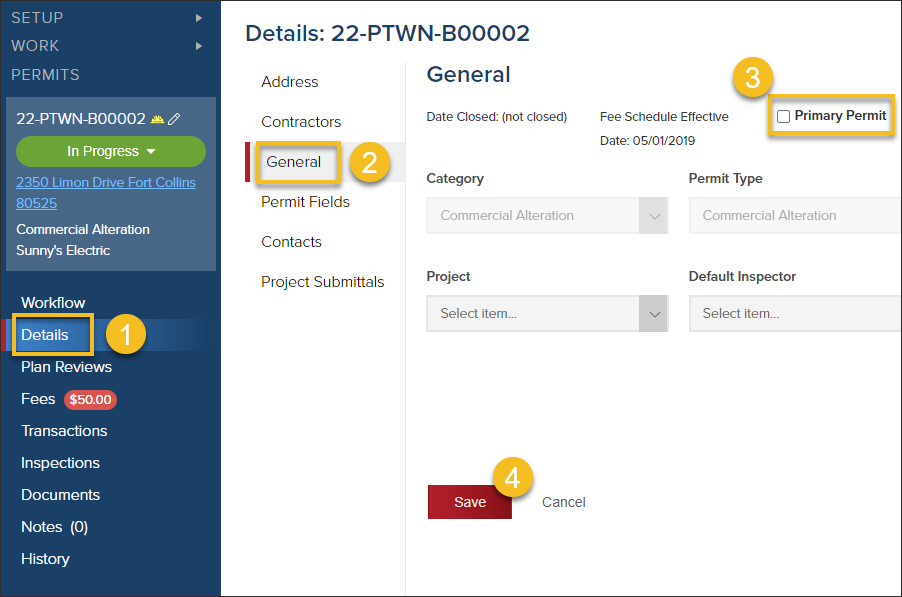 Learn more about Primary and Sub Permits
---
Contractors & Businesses
Add Fees Due column (optional)
We have a new column that you can choose to add to the Contractors and Businesses Grid: Fees Due.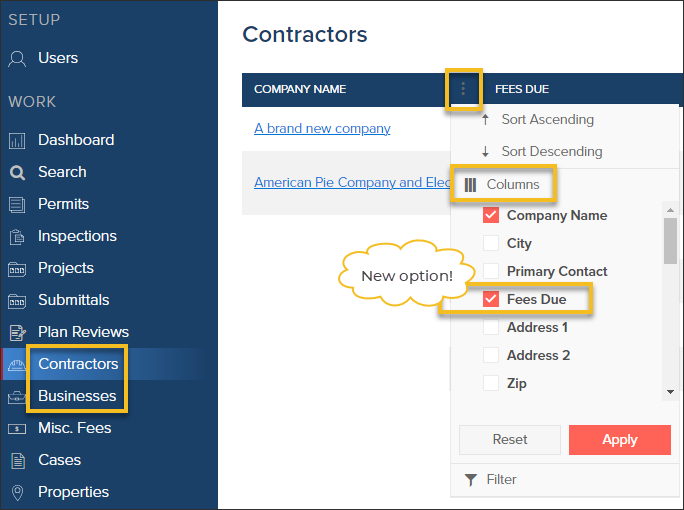 The CommunityCore development team releases enhancements to the web app every two weeks. If you have a request for an improvement or have identified an issue in CommunityCore, contact our Support team at support@communitycore.com.
View past updates
---
Was this article helpful?
---