New to IC 3.0? Start here!
---
Install the new app
Log into InspectorConnect 3.0 with the same username and password you use in CommunityCore and/or InspectorConnect 2.0

Seeing building inspections in InspectorConnect 3.0 instead of cases? Learn how to switch to Code Enforcement Mode.
Helpful guides to get started
How to get help
You can chat with support from InspectorConnect 3.0 like this: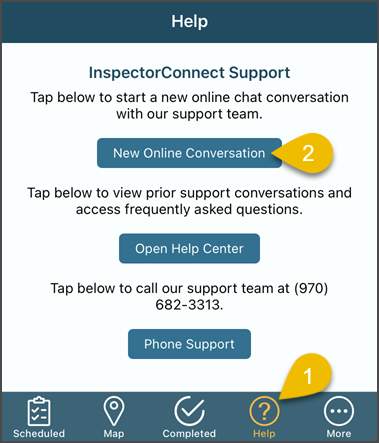 Quick access to guides
From InspectorConnect 3.0, you can get quick access to our how-to guides like this: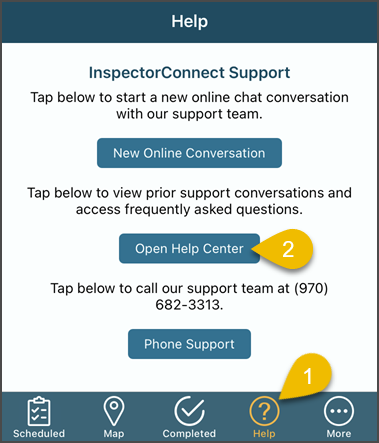 ---
Was this article helpful?
---
What's Next