Mark a submittal as delivered
---
Share feedback
Thanks for sharing your feedback!
💡 Please note
Some jurisdictions will not need to complete this step. If your plan review is delivered automatically after you update the plan review status, you can ignore this step! 👍🏻
When all plan reviews in a submittal have been reviewed and the plan review statuses have been updated, the next step is to update the status of the submittal.


In the submittal, click Submittal Details, then update the submittal status to Delivered: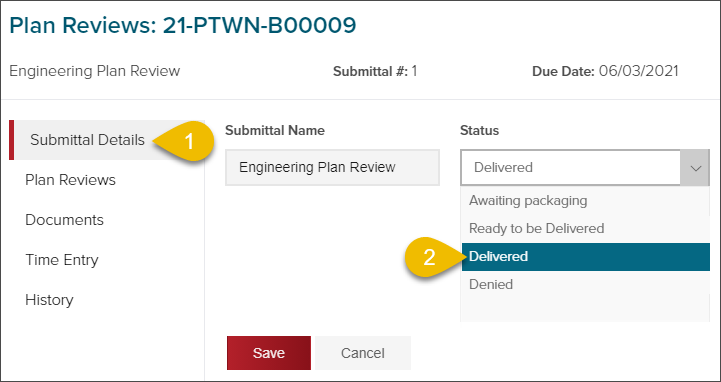 After a submittal has been delivered
In CommunityConnect, the contractor or community member will be able to read comments and see any newly uploaded documents associated with the plan review.
The workflow step will be updated to Completed and the workflow will be able to advance

Track submittals that need to be delivered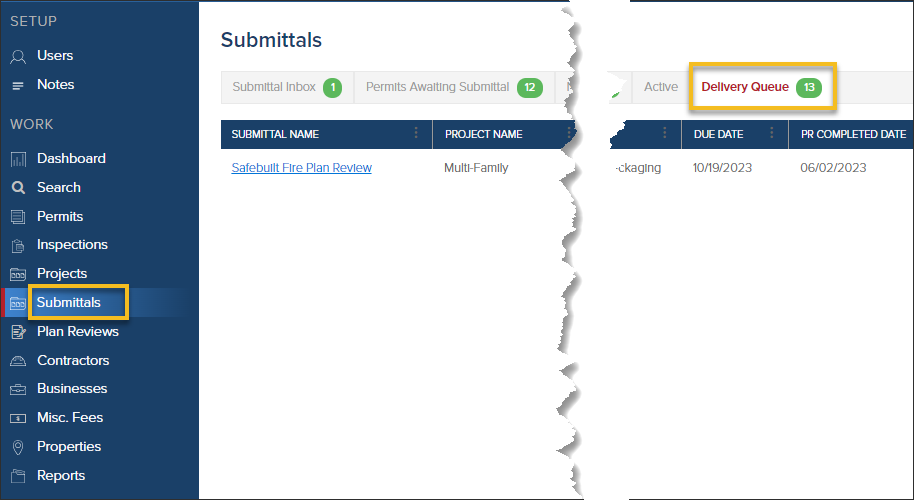 ---
Was this article helpful?
---