Do you have the most recent version of InspectorConnect 3.0?
---
From your iPhone or iPad, follow this link to the App Store.


If you see the Open button, you have the newest version of the app.

If you see this icon instead of the Open button, click it to install the update.
Want to never worry about updating the app?
Turn on automatic app updates: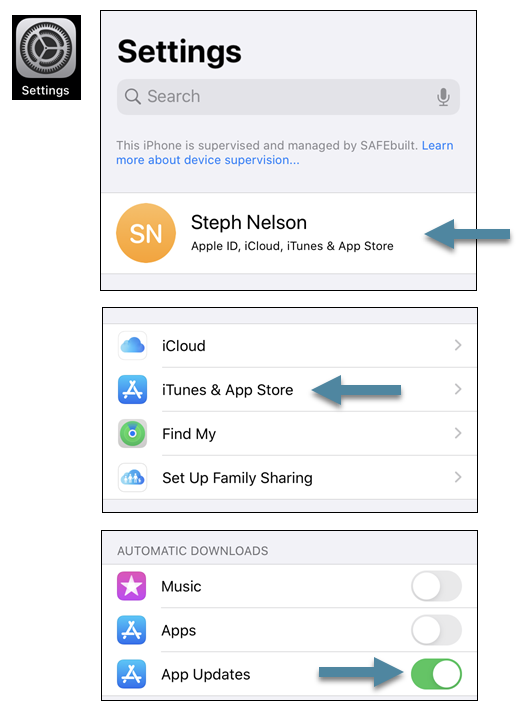 ---
Getting an error message when trying to update InspectorConnect?
Error message:
InspectorConnect 3 cannot be updated because it was refunded or purchased with a different Apple ID.
How to fix this issue:
---
Was this article helpful?
---
What's Next