When would you need to copy a permit?
If you created or accepted a permit application with the wrong permit type
If you want to quickly create another permit like one you have already created to save time entering address, property owner (etc) information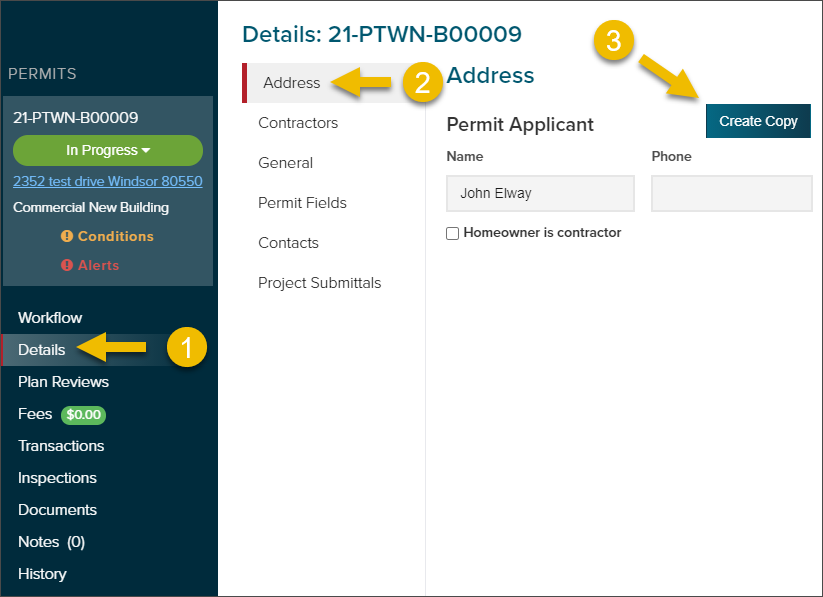 After the permit is copied
You can tell which sections need information by looking at the left navigation.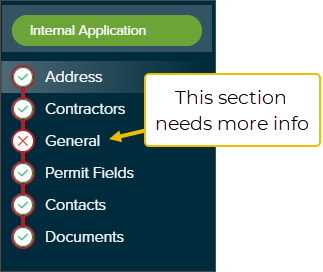 Update any required fields (like the Permit Type)
Accept the Application.
---
Was this article helpful?
---