Share feedback
Thanks for sharing your feedback!
Open the plan review
To quickly get to the plan review assigned to you, select My Plan Reviews on the Dashboard.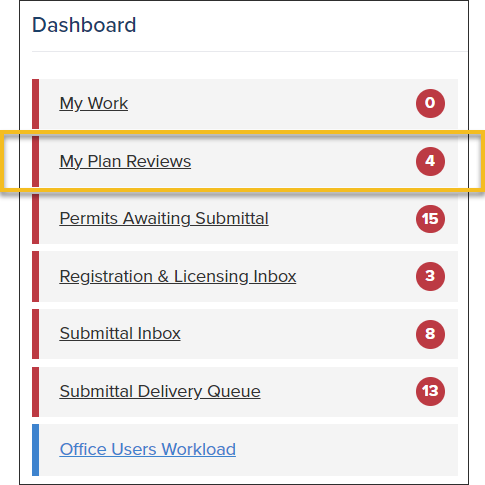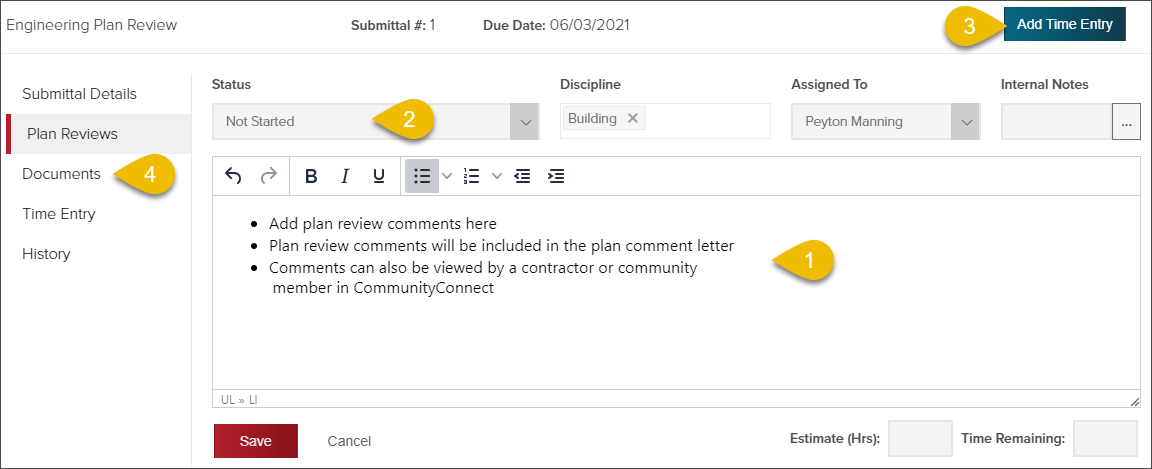 1. Add comments
Optional
Comments are public and are visible to a contractor or community member in CommunityConnect
Comments will be included in the plan comment letter4
2. Update plan review status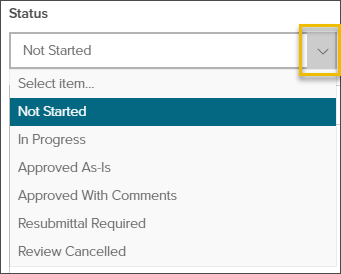 3. Add time entry
Optional: if required by your office or jurisdiction
4. Upload redlined documents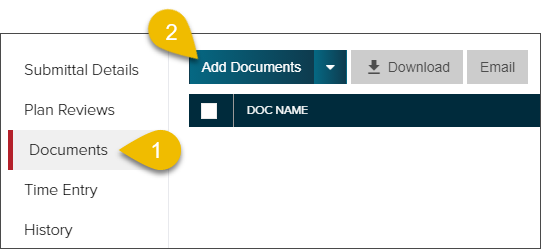 View how-to guide on marking documents as Approved Plan Set
What's next?
Your plan review will be marked completed in the workflow once the submittal has been delivered. Read more here: Mark a plan review as delivered
---
Was this article helpful?
---
What's Next