11/7/22: What's new in CommunityCore?
---
Share feedback
Thanks for sharing your feedback!
Every two weeks, we release improvements to our systems and highlight what is new for you. The latest changes were deployed over the weekend. You don't need to do anything to see these updates in CommunityCore.
TL;DR ("Too Long; Didn't Read")
With these updates, now you can:
In Permits:
In Plan Reviews:
In Permits
Quick search to add an inspection
Now, when you are adding an inspeciton to the inspection list, there's less scrolling required to find the inspection you need. And it's really fast! Use the quick search to search for any words in the inspection and pick it out of the list fast.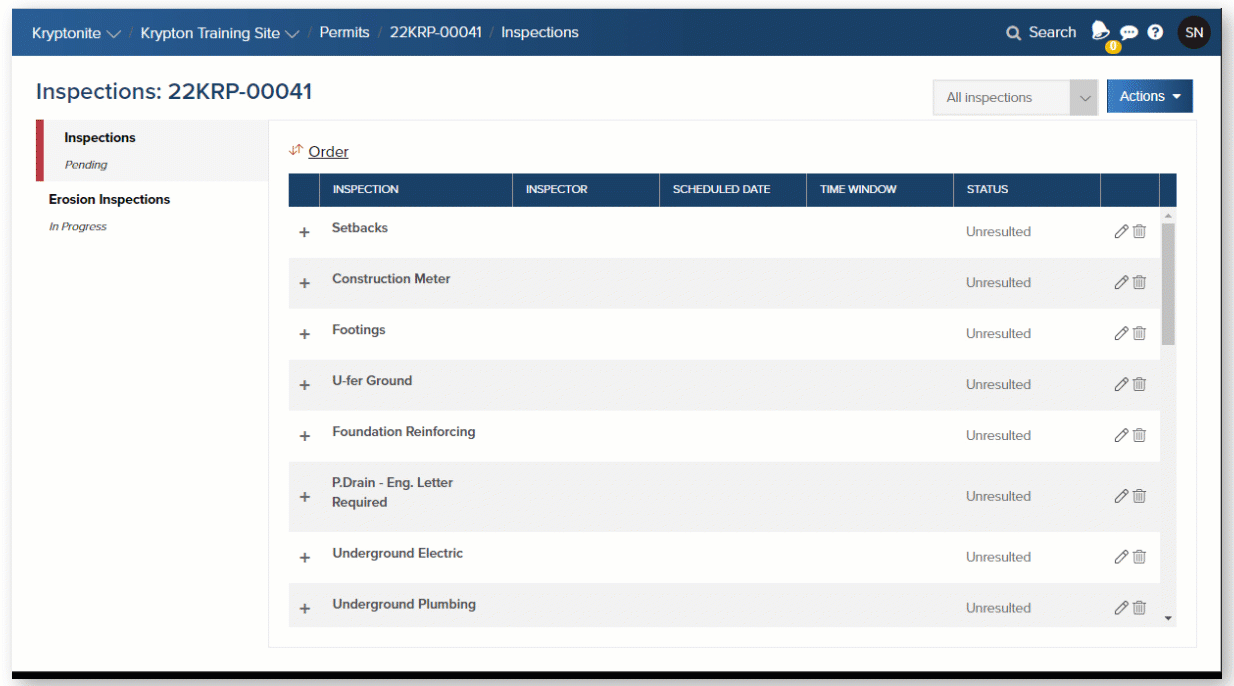 Application Details: New system-generated document
This option is available to contractors and community members in CommunityConnect too!
When applicants or contractors need a copy of their permit application for their records, we now have an option where they can download a document with all of the details of their permit application.
The document can be downloaded by the CommunityConnect user before they submit an application ("draft application"), after they submit an application ("external application") or at any time during the permit process.
You can download or email the Application Details document for any contractor or applicant.
Find the Application Details document in a permit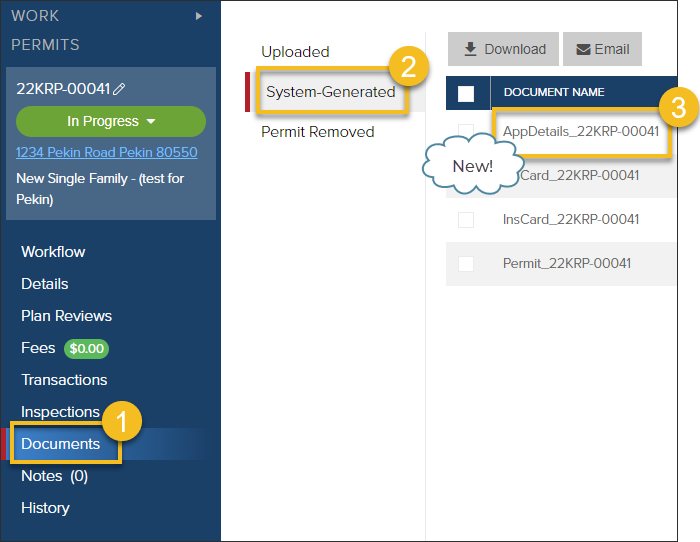 Find the Application Details document in a permit application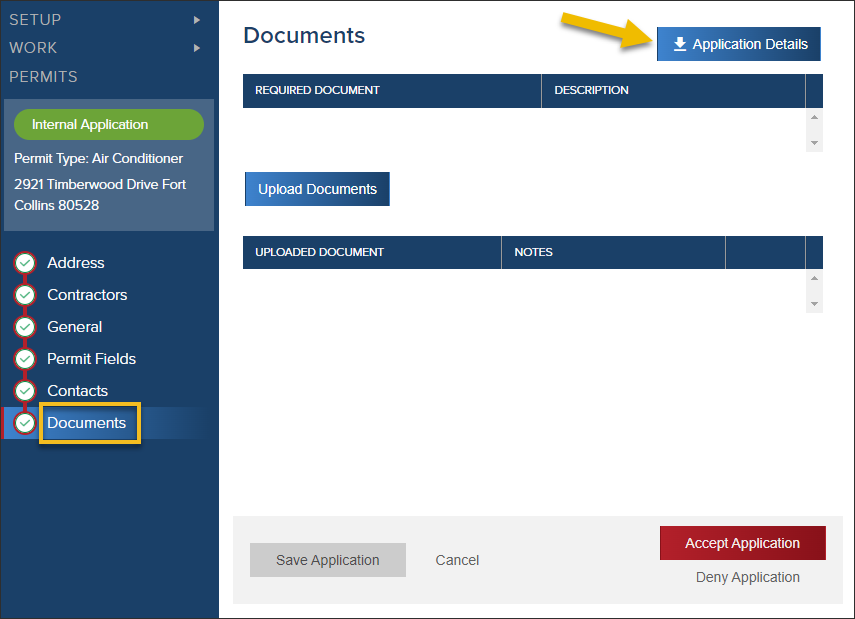 From the Application in CommunityConnect
Can be downloaded by the permit applicant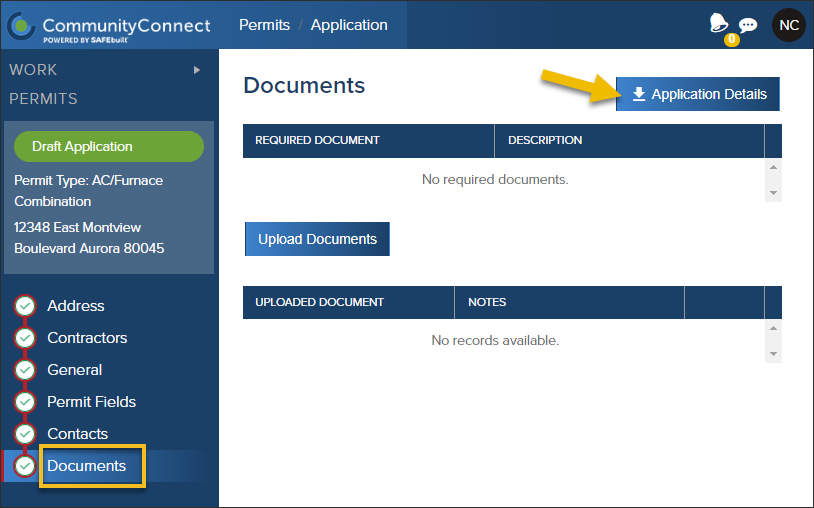 Sample Application Details document
Click here to view
In Plan Reviews
Export plan reviews workload screen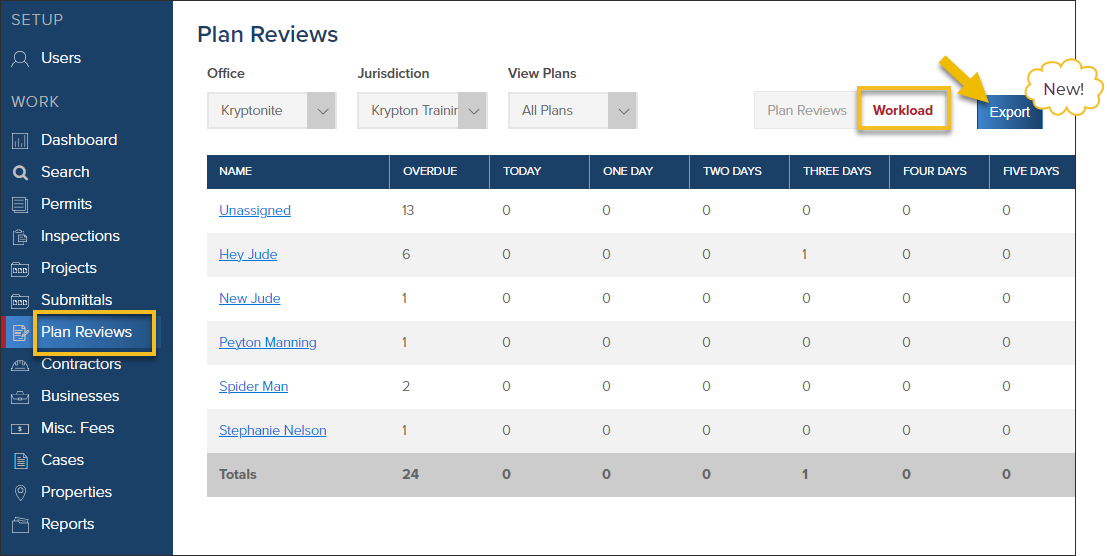 The CommunityCore development team releases enhancements to the web app every two weeks. If you have a request for an improvement or have identified an issue in CommunityCore, contact our Support team at support@communitycore.com.
View past updates
---
What's Next