7/31/23: What's new in CommunityCore?
---
Share feedback
Thanks for sharing your feedback!
Every two weeks, we release improvements to our systems and highlight what is new for you. The latest changes were deployed over the weekend. You don't need to do anything to see this update in CommunityCore.
TL;DR ("Too Long; Didn't Read")
New optional feature:
Choose to prevent permit applications from being submitted or accepted if a contractor's license has expired.
---
CommunityCore
Prevent a permit with an expired contractor from being accepted or submitted
With this release, we have a new option that will prevent permits from being accepted or submitted when a contractor's license has expired. Once enabled, a permit application cannot be submitted or accepted if it is linked to a contractor with an expired license. However, the application can be saved for later submission or acceptance.
This option will save you time and prevent you from accidentally accepting a permit that requires more information from the contractor.

When Accepting an Application in CommunityCore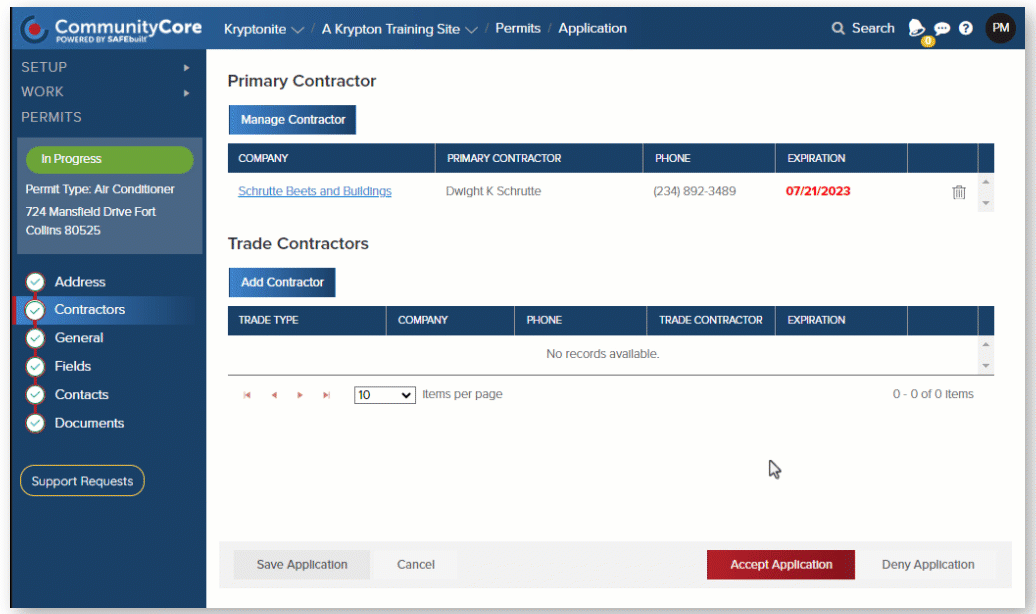 When Submitting an Application In CommunityConnect
When a contractor or community member is applying online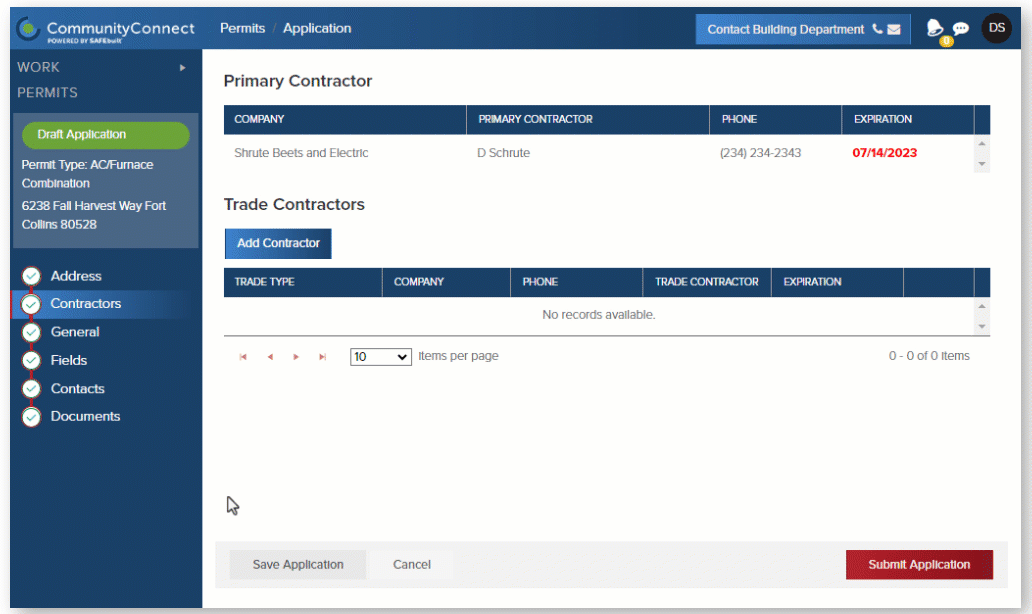 How to Enable This Feature
Fill out this quick form to enable this feature in your jurisdiction.
Related How-to Guide
⚡ Quick Tip
This feature is available if your jurisdiction issues licenses through the licensing feature in CommunityCore. If you track licenses using Supporting Documents, this feature will not prevent a permit from being accepted when a Supporting Document is expired.
---
The CommunityCore development team releases enhancements to the web app every two weeks. If you have a request for an improvement or have identified an issue in CommunityCore, contact our Support team at support@communitycore.com.
View past updates
---
Was this article helpful?
---
What's Next