5/22/23: What's new in CommunityCore?
---
Share feedback
Thanks for sharing your feedback!
Every two weeks, we release improvements to our systems and highlight what is new for you. The latest changes were deployed over the weekend. You don't need to do anything to see these updates in CommunityCore.
TL;DR ("Too Long; Didn't Read")
Now you can:
In Permit Workflows
In Contractors & Businesses
---
Permit workflows
Add a workflow step
It's now easier to add a workflow step to the permit workflow. Sometimes, you may need to adjust the workflow and add a step, like a Temporary Certificate of Occupancy, for example, based on the project and the requirements of that project. To add a workflow step, click Actions, Add Step, then search for the step you would like to add.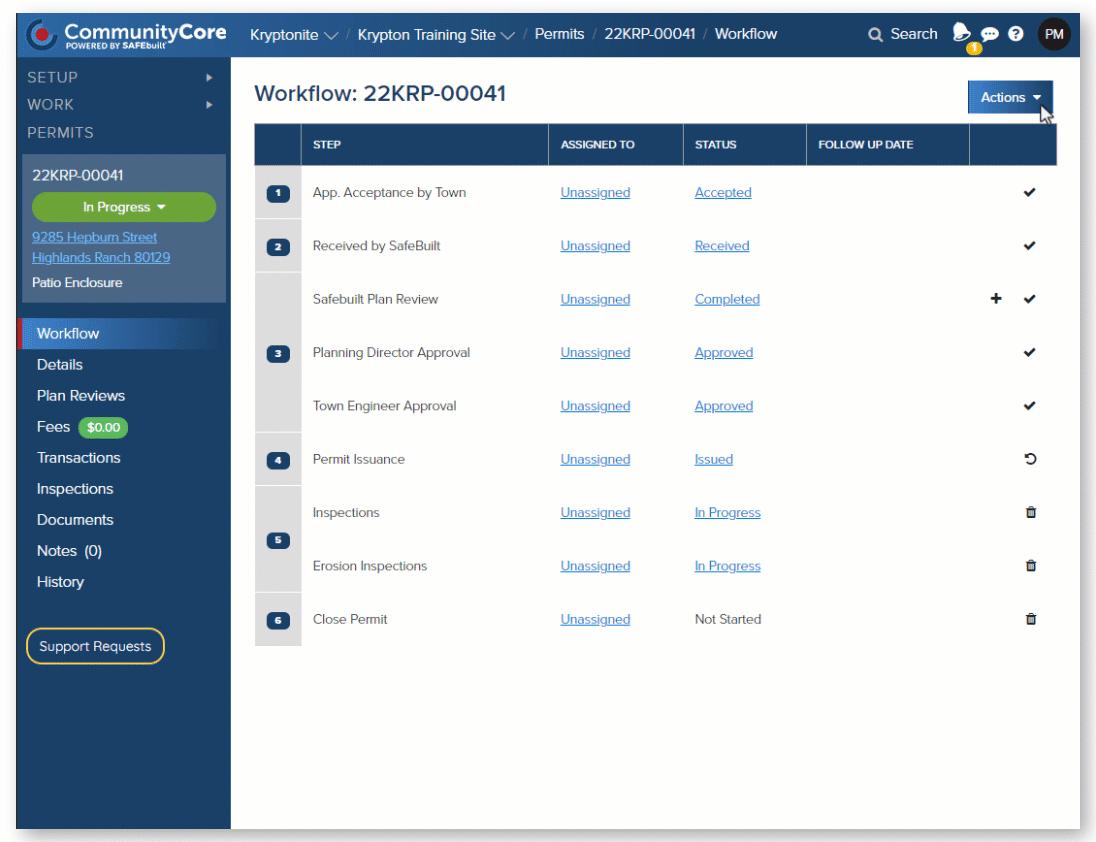 Related how-to guide
Add a workflow step
Update workflow steps after changing the permit type
With this update, when you change the permit type, we will give you the option to update the workflow at the same time. This is will be a huge timesaver!
Related how-to guide
Change the permit type on an active permit
Reassign multiple workflow steps
Sometimes workflow steps need to be quickly reassigned if someone is on PTO or is unavailable to complete their assignments. You can now do that from My Work. With a few clicks, you can reassign multiple workflow steps to someone else.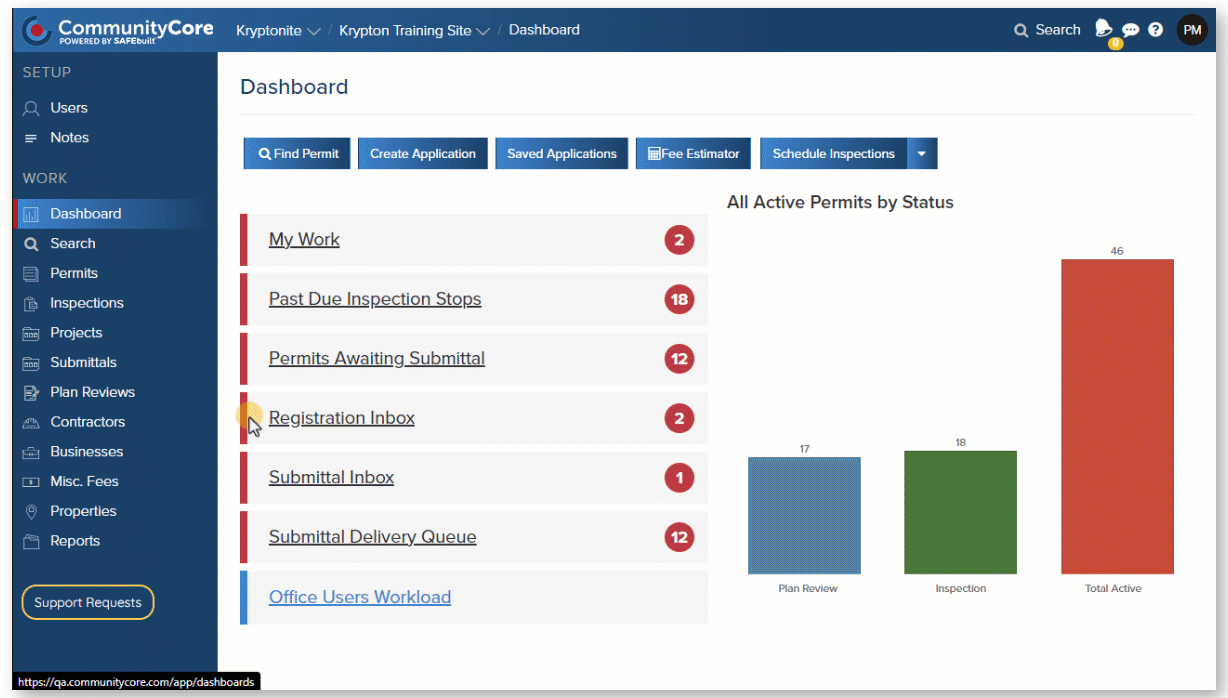 Related how-to guide
My Work: Assign multiple workflow steps to a different user
---
Contractors & Businesses
Auto-Issue Licenses
Now, you can choose to have a contractor's license or a business license automatically issued after the fees are paid: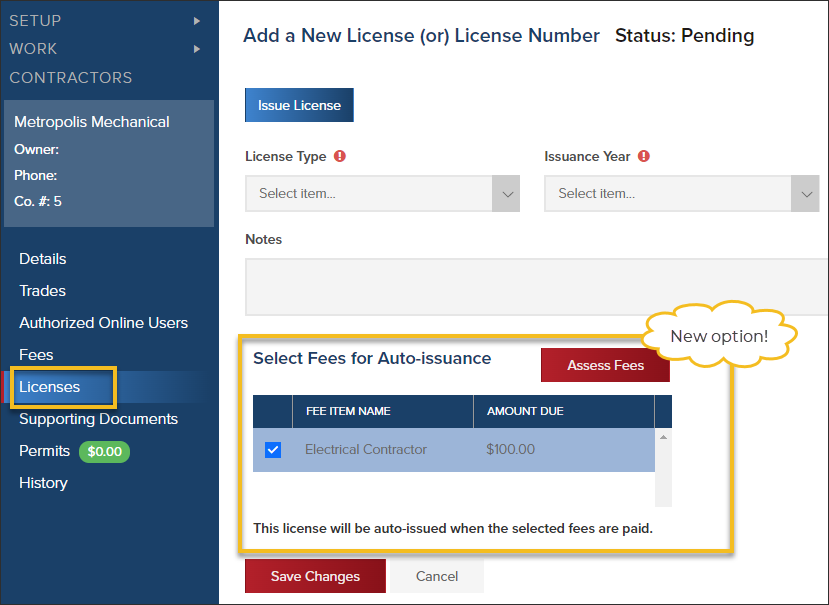 Edit Supporting Documents
And now, in Contractors and Business Supporting Documents, you can edit supporting documents, like this: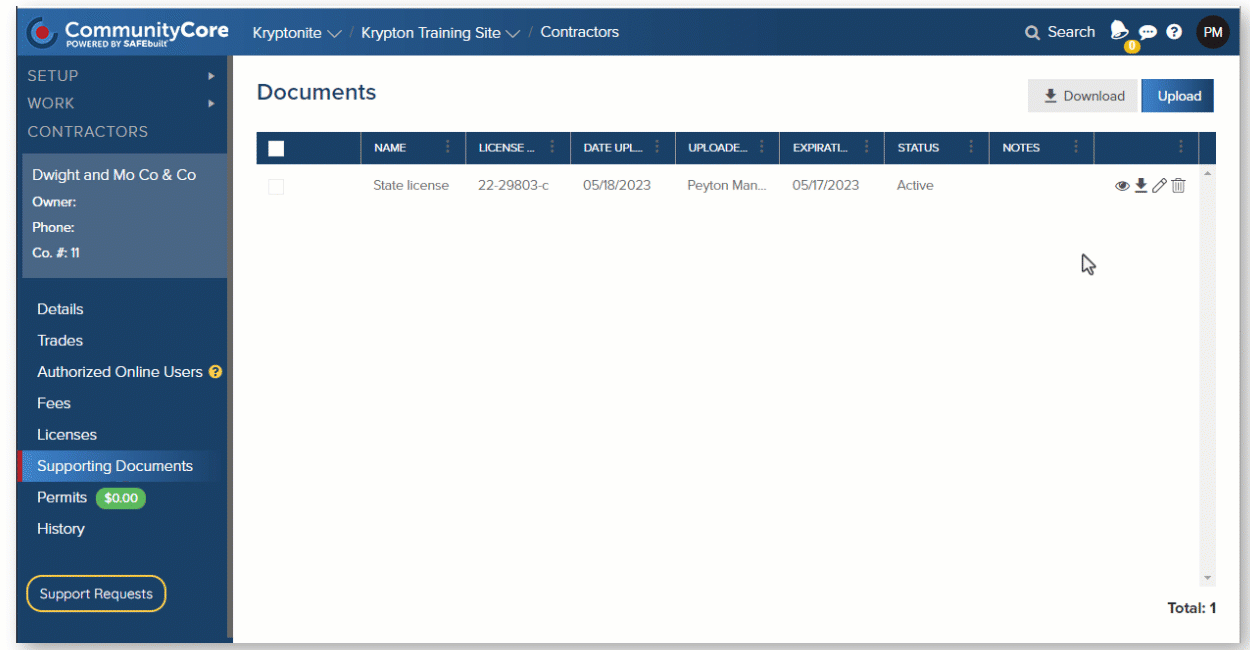 ---
The CommunityCore development team releases enhancements to the web app every two weeks. If you have a request for an improvement or have identified an issue in CommunityCore, contact our Support team at support@communitycore.com.
View past updates
---
Was this article helpful?
---