What if my submitted plans "Need More Info"?
---
Submittal applications needing more info

If your submitted application has the status Needs More Info:
a. Review additional info that is required
b. Add info to application. If you don't know where to add the info requested, add to Application Notes
c. If requested, upload additional documents
d. Submit application with additional info, or
e. Withdraw the plan submittal and your review will be canceled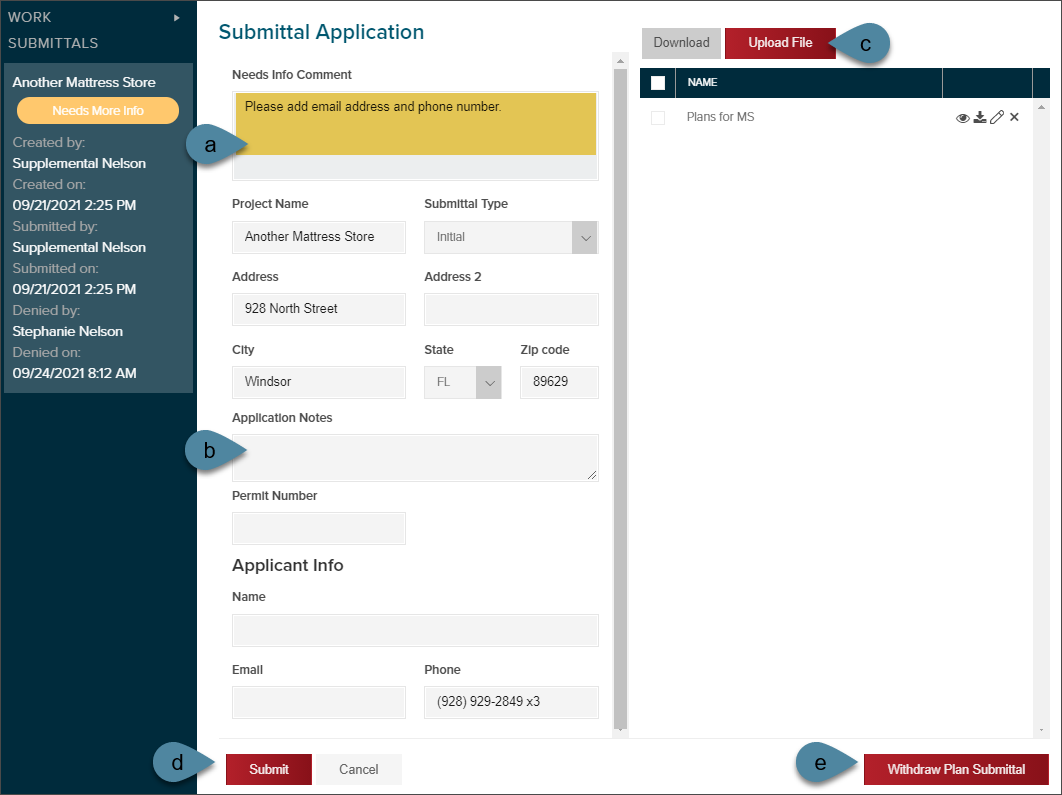 ---
Was this article helpful?
---
What's Next