Void a Planning Application
---
Share feedback
Thanks for sharing your feedback!
To void a planning application, click the status dropdown, then click Void.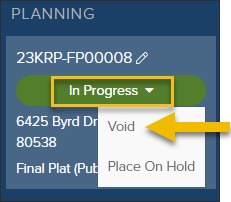 Enter the reason for voiding the planning application.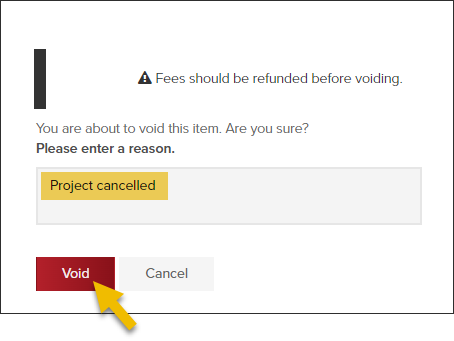 View void reason
You can see the void reason in these places:
In a new column on the inactive tab on the planning grid

In the planning application

Reactivate a Voided Planning Application
From the Inactive tab, click the planning number to open the voided planning application.

Click the Voided dropdown button, then select Reactivate

Enter the reason for reactivating the permit
Enter the new expiration date
Click Reactivate

Logged in Planning History
When a planning application is voided or reactivated, that action is logged in the planning history.
---