Enter and schedule Supplemental Inspections
---
How can supplemental inspections be helpful?
Enter and schedule an inspection without creating a permit.
To have supplemental inspections set up for your jurisdiction, please email support@communitycore.com
View walk-through video
There is no sound with this video.
How to use Supplemental Inspections
Click Inspections
Click Actions
Select Enter Supplemental Inspections

Select the Jurisdiction you are scheduling the inspection in
Under Mode, select Scheduling Inspections
Enter the date of the inspection

Inspection Mode options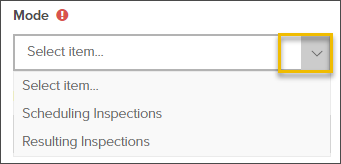 Select Scheduling Inspections to schedule an inspection only
Select Resulting Inspections to schedule an inspection and result it in one step
Fill out the scheduling grid from left to right (you can tab to each field). Columns marked with a * are required.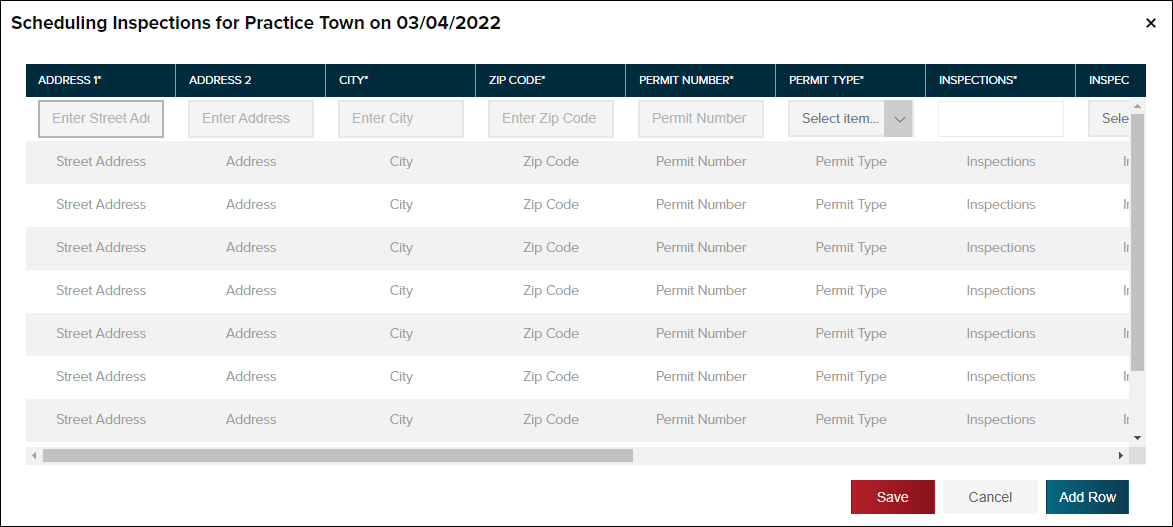 ---
Was this article helpful?
---
What's Next