Complete submittal application
---
Log in to CommunityConnect:
1. Click Submit Plans
If you do not see this option, please reach out to the office that you are working with so they can get you set up in the system. Thank you!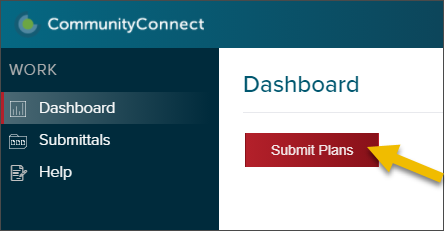 2. Complete the application
You are required to fill out all fields indicated with a "!". All other fields are optional.
| Field | About |
| --- | --- |
| Description of Work | Enter a description of the project |
| Application Notes | If you need to share additional information or have questions for the office, please add your notes here. |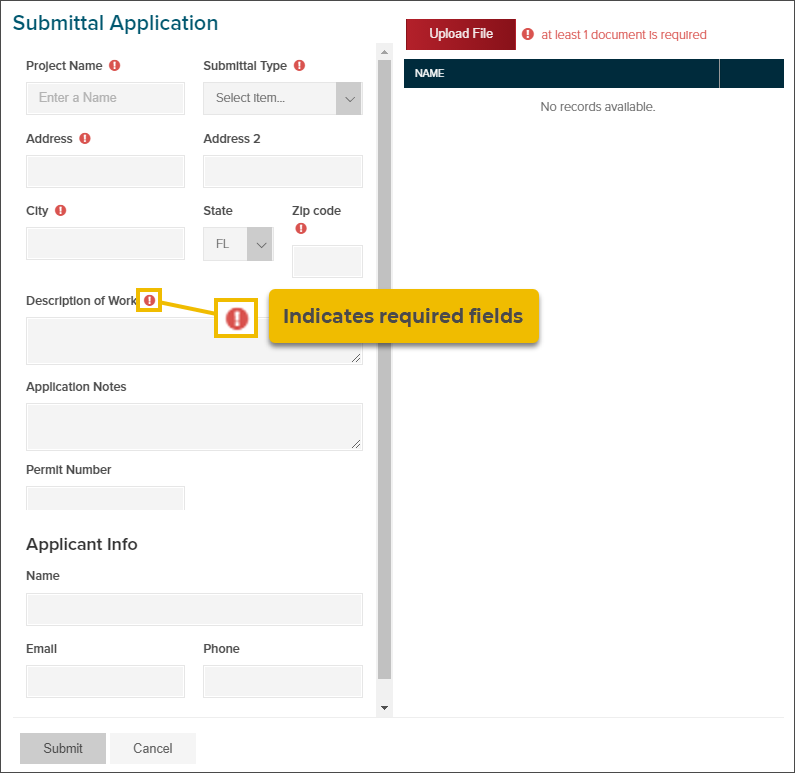 3. Upload plans to be reviewed
Click Upload File and upload the plans to be reviewed as well as additional documentation associated with the plan review. At least one document must be uploaded in order to submit the application.



4. Submit application
When all required fields have been completed, the Submit button at the bottom of the screen will be red (if it is greyed out, please make sure you have filled out the application completely). Click Submit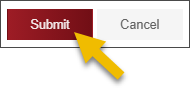 ---
What's next?
💡 Quick tip
After you submit your application, you will not be able to make changes to the application or upload additional documents.
If you need to make changes to your application, please reach out to the office you are working with. Thank you!
---
Was this article helpful?
---
What's Next