Review revision submitted online
---
📧 To be able to accept plan review revisions online (from contractors or community members), request it be set up for your jurisdiction here.
Submittal Inbox
Under Submittals, click the Submittals Inbox tab to review any revisions submitted by external users
Click project name/permit to open the revision application

Review application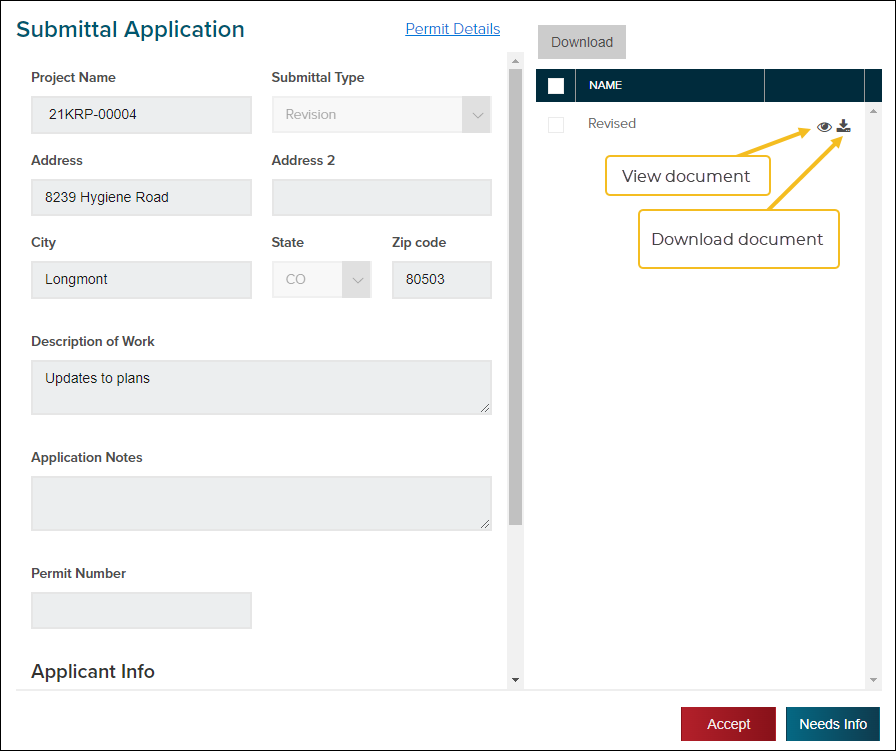 Accept revision or ask for more info
Needs info
Click Needs Info, then add the specific details of the additional information you are requesting from the applicant.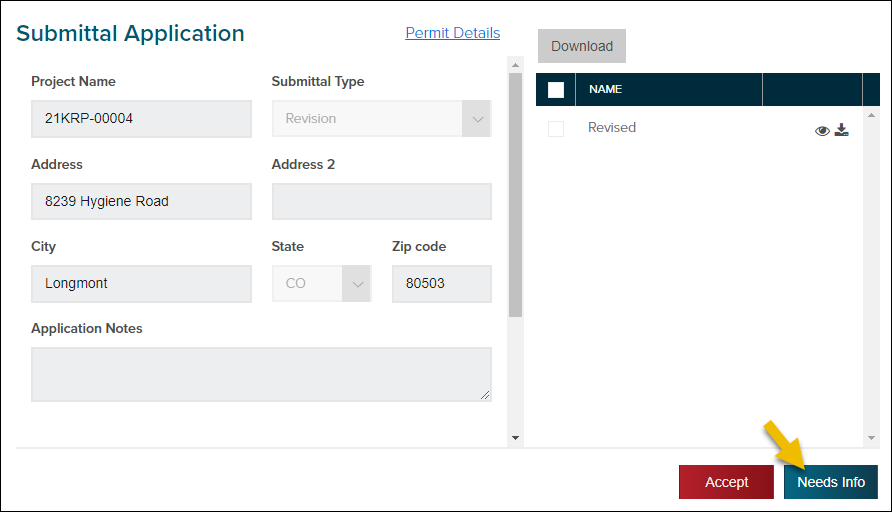 The applicant will receive an email that looks similar to this: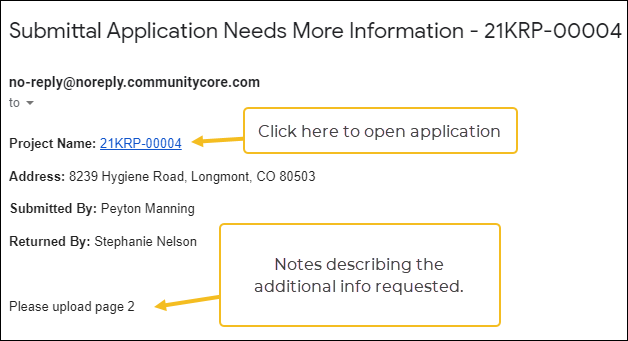 Accept application
When you are ready to accept the application, click the Accept button: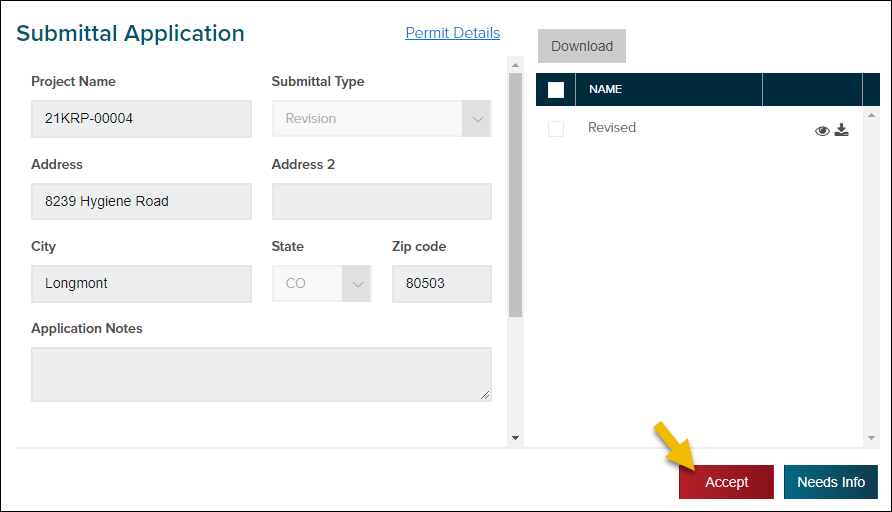 If there are multiple approved plan reviews, you will be asked which plan review you are creating the revision on:

Create revision on active step?
If you choose yes: The revision will be created in a new group with any step that is still pending or active.
If you choose no: The revision will be added to the same workflow step as the approved plan review.

Finish creating the submittal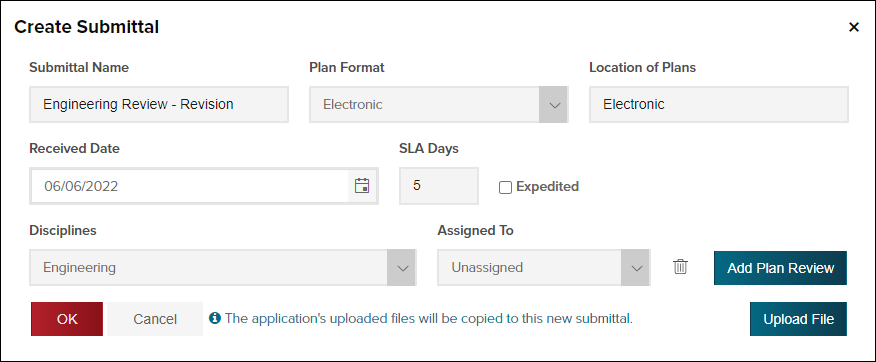 📄 A how-to guide for your clients
---
Was this article helpful?
---
What's Next