Result an inspection in IC 3.0
---
Open task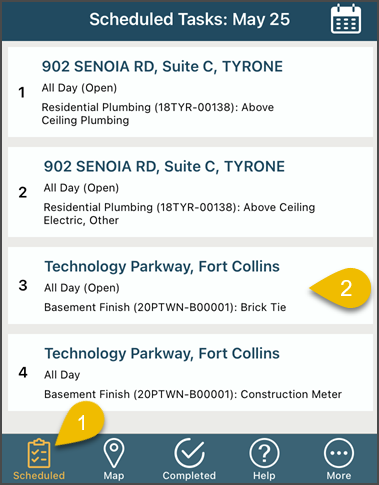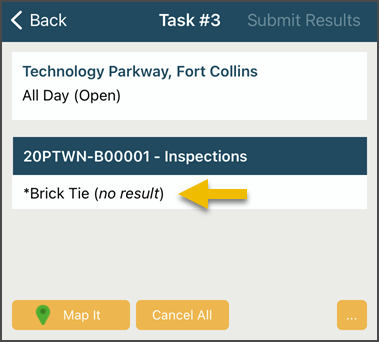 Is this a reinspection?

An asterisk ( * ) in front of an inspection indicates that it is a reinspection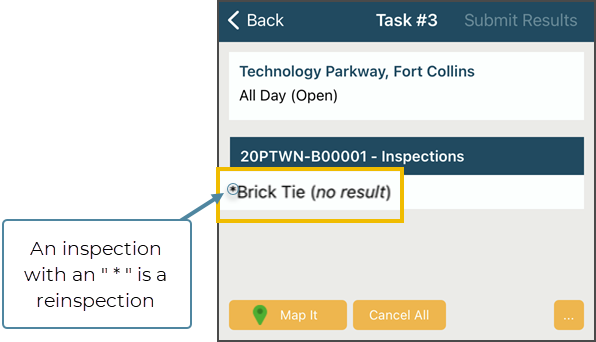 Select a result
Learn more about the options on this screen here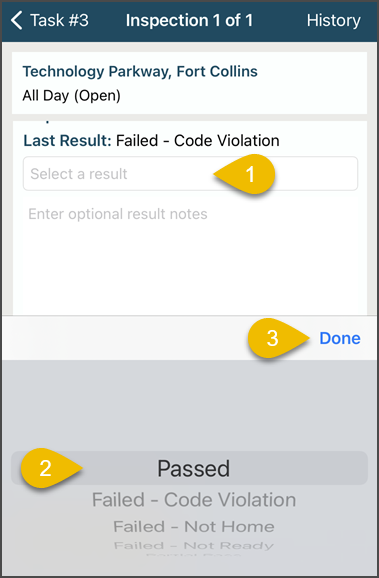 Enter notes and add files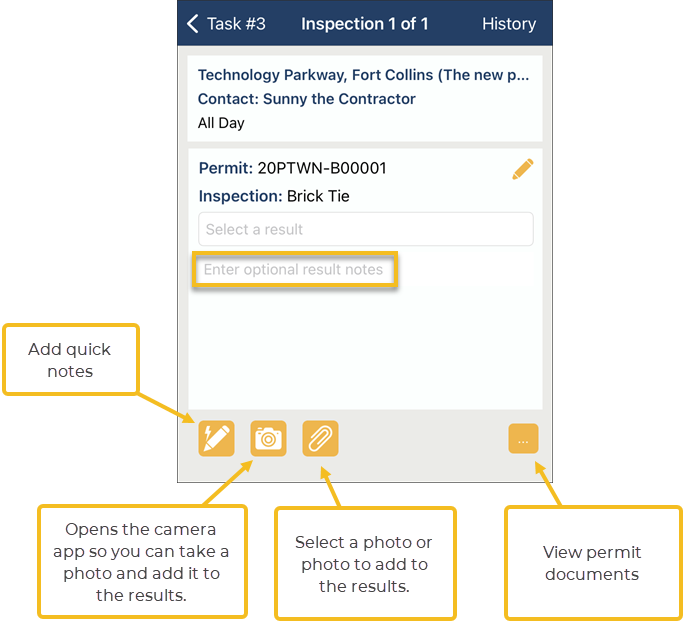 Add an existing photo or file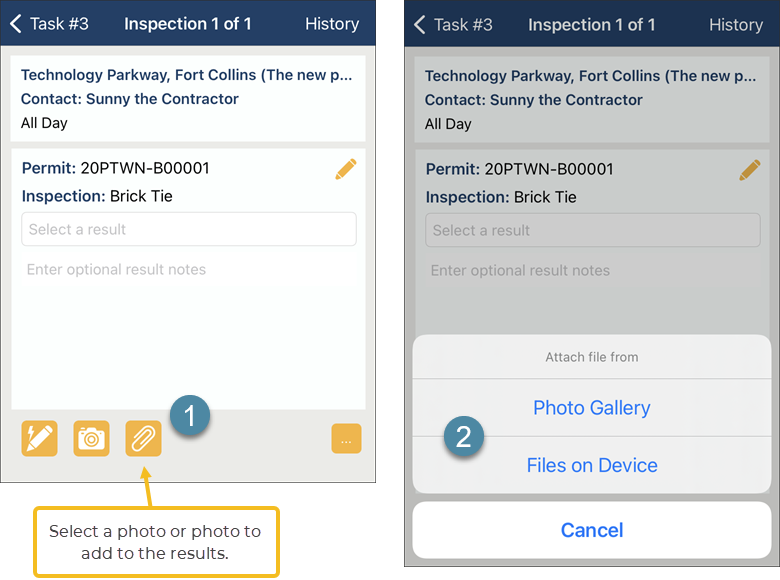 💡 Quick Tips

Inspection notes are optional
Inspection notes will be shared with the client or contractor in the inspection results email
Videos can be attached to the inspection (file type supported: .AVI)
If quick notes are enabled and configured for your jurisdiction, you can add quick notes to your inspection notes. Need quick notes set up for your jurisdiction? Reach out to support@communitycore.com and we can help you set quick notes up.
To quickly add inspection notes, add them via voice. When you open the keyboard, touch the mic key and start dictating your notes.

↔ Swipe to quickly move through multiple inspections on a stop

When there are multiple inspections in one task, you can swipe left and right on the screen to move between the tasks, like this:

Submit inspection results
After resulting the inspection(s), go back to the task screen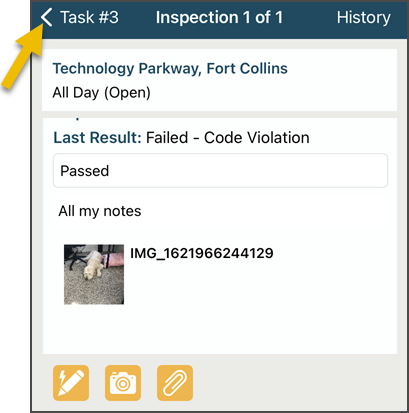 Then submit inspection results.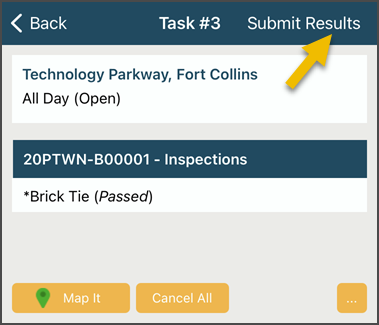 Email inspection results
You can choose to email inspection results or submit the inspection results without sending an email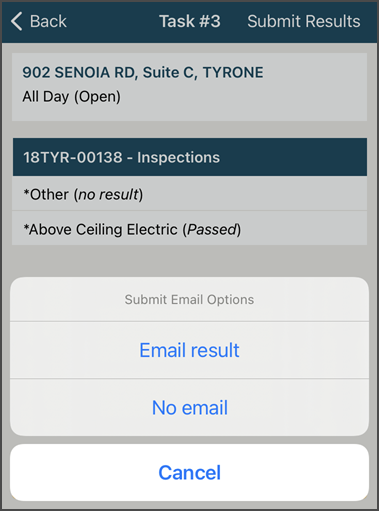 If emailing results, choose from the list of email addresses added to the permit or add additional email recipients if they aren't listed.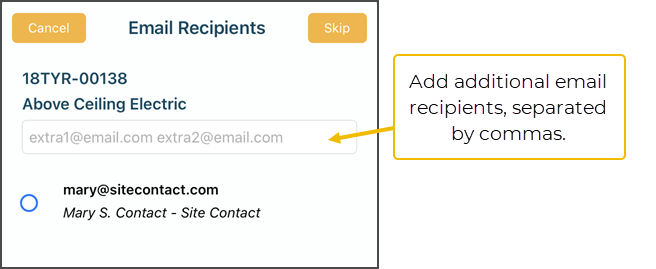 ---
Was this article helpful?
---
What's Next