Typically, before a permit can be issued, fees have to be assessed and paid.
How to assess permit fees
After fees have been assed and paid, the permit can be issued.
Update workflow step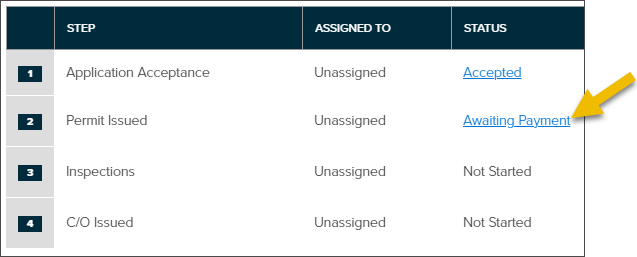 Change workflow status for Permit Issued to Issued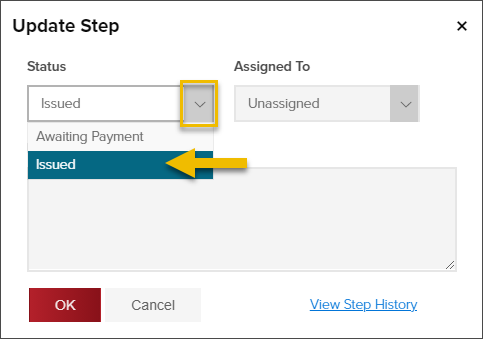 View auto-generated permit
After you issue the permit from the workflow, CommunityCore will automatically generate the permit document. The permit document can also be conveniently emailed to permit contacts or contractors from CommunityCore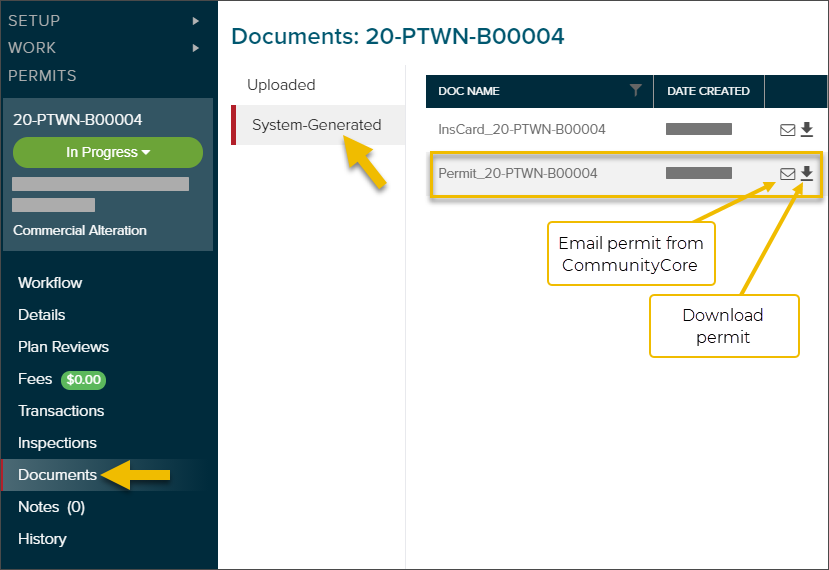 ---
Was this article helpful?
---