How to put a permit on hold
---
Share feedback
Thanks for sharing your feedback!
Any active permit can be put on hold. Expired or voided permits can be put on hold after they are reactivated.
How to put a permit on hold
In an active permit, click the In Progress button and select Place On Hold



Enter reason for placing permit on hold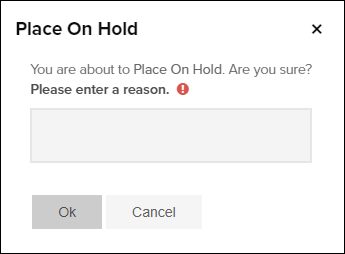 What happens when you put a permit on hold?
No changes or updates can be made to the permit's workflow
New submittals or resubmittals cannot be created
Inspection requests can't be requested or accepted
Inspections can't be scheduled
How to lift an on hold status on a permit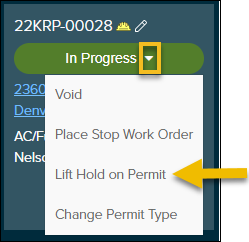 In the Permit History
Holds that are placed and lifted on a permit are logged in the permit history.

---
Was this article helpful?
---
What's Next