Add, delete, or reorder workflow steps
---
Every permit has a workflow that can be managed individually. To view the workflow for a permit, open a permit and click Workflow.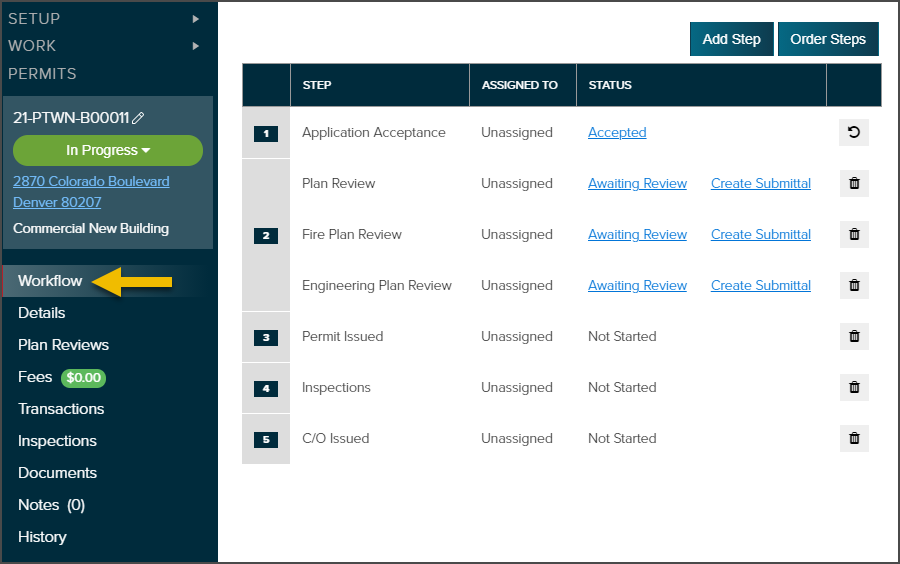 ---
Add a Workflow step
If you need to add a step that isn't in the workflow, you can easily do that with the Add Step button:
Click the Add Step button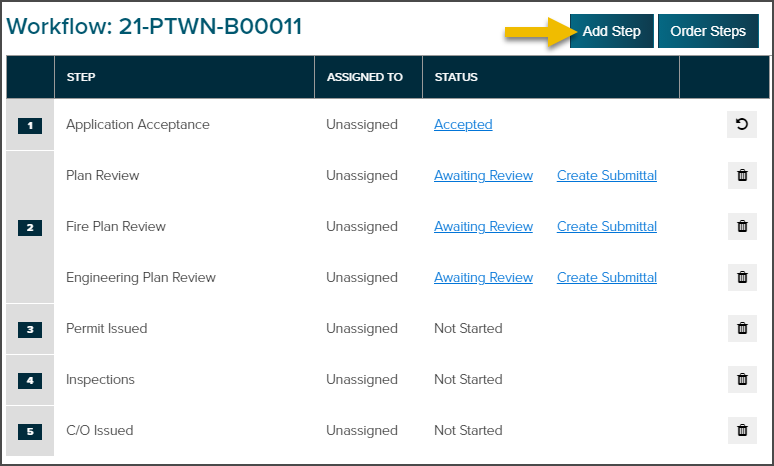 Copy workflow step
Select permit type (this lets you choose a permit type with a workflow step similar to what you want to insert and does not have to be the same permit type you are using)
Select step to add (key here is the step type, so you'll want something that does the same thing you want your new step to do)
Enter a name for the new step

Select step position
Select the step position (where you would like the new step in the workflow)
Select if you want the new step to be above or below the step selected in #1
To group the new step with the selected step, add a checkmark next to Group with Selected Step

---
Delete a workflow step
Click the icon next to the step that you would like to delete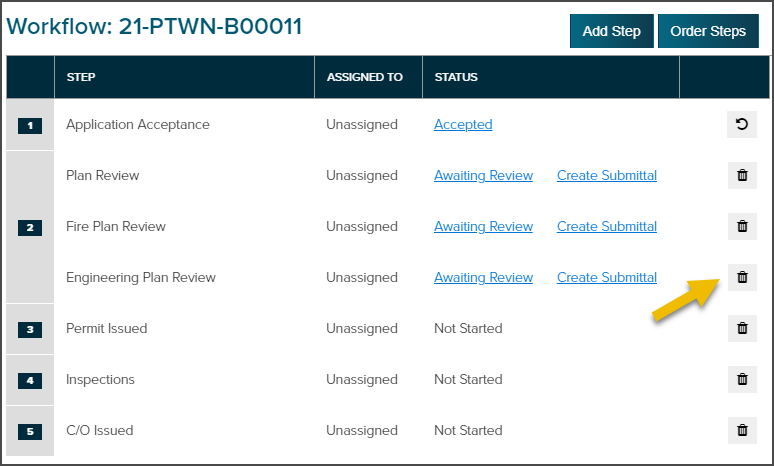 If a step is already in progress, confirm the deletion by entering the name of the plan review step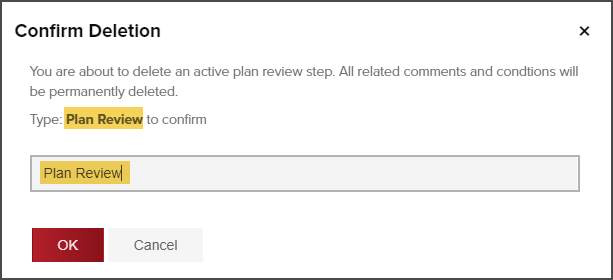 ---
Reopen a workflow step
FYI: To have the ability to reopen a workflow step, you must be granted permission in the system. If you require this functionality, please reach out to support@communitycore.com.
Click the icon next to the workflow step you would like to reopen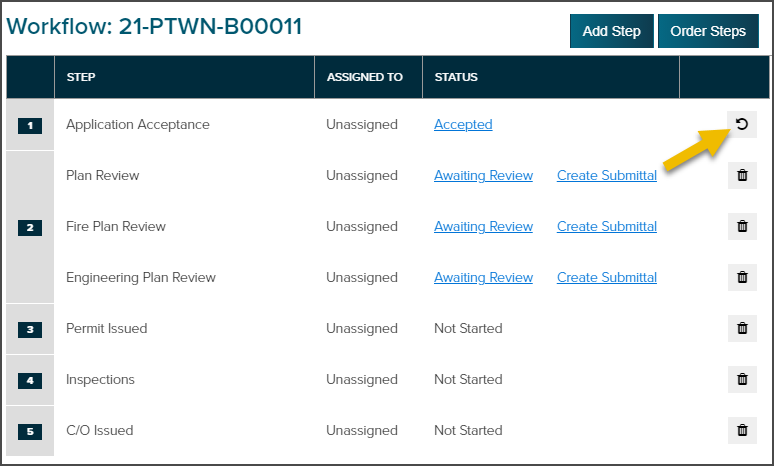 ---
Order Steps
Click the Order Steps button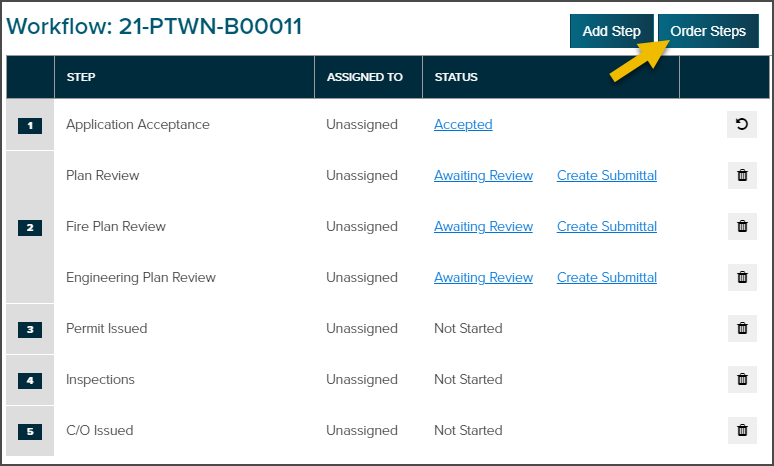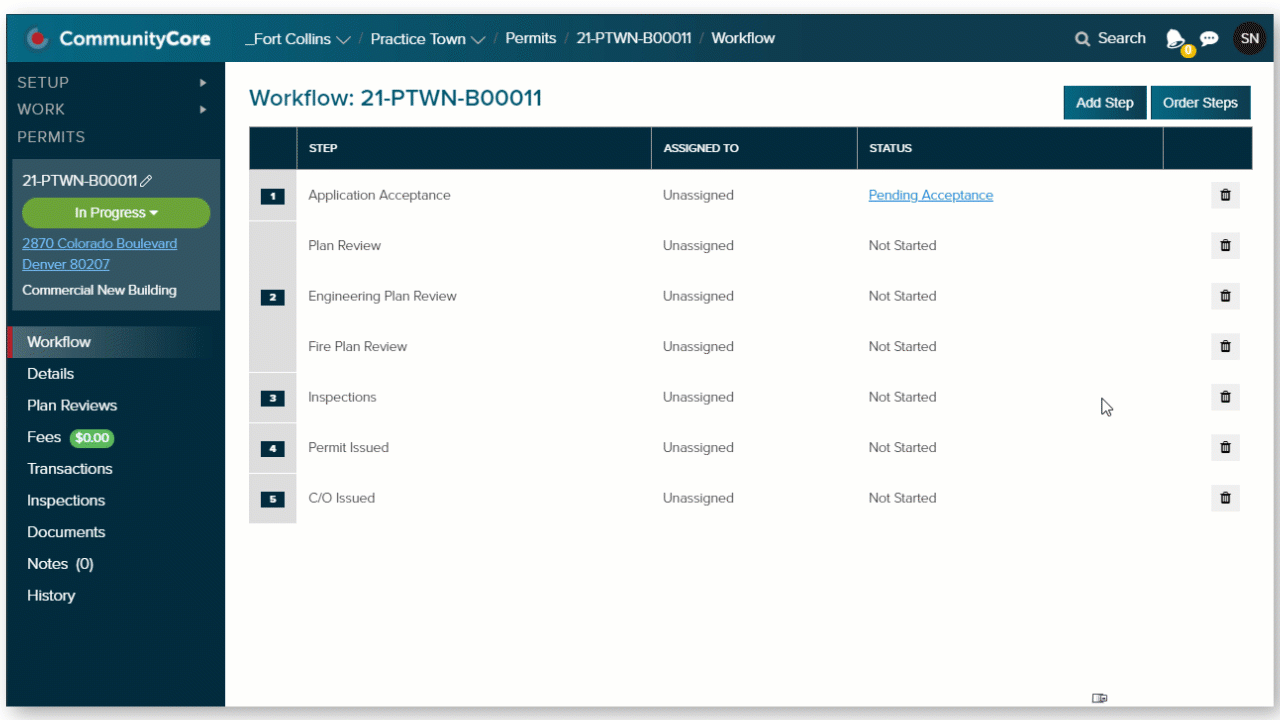 ---
Was this article helpful?
---
What's Next