Deny an application requiring more info
---
Sometimes, after you send an application back to an applicant for "more information", the project either cancels or you never receive the info you need for the application. You can easily deny these applications to close them out.
View application
View applications awaiting info in the Applications tab, then select Awaiting Information in the dropdown.


Click the application's address


Deny application
In the application, click Deny Application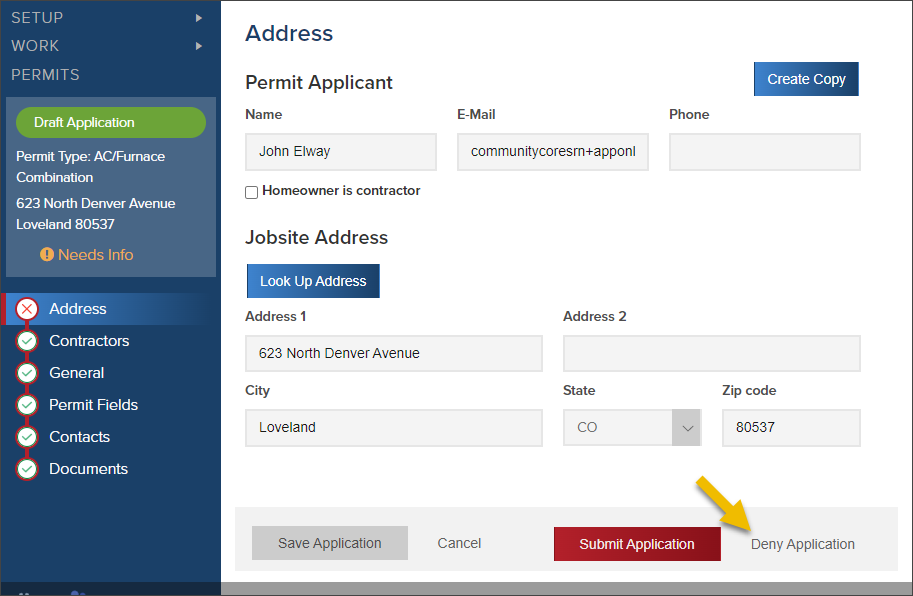 Enter reason
Enter the reason for denying the application, then click Deny Application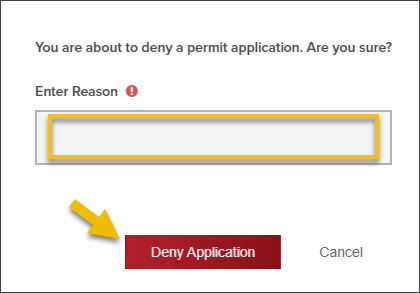 Email to applicant
After the application is denied, an email, that includes the reason for denying, is automatically sent to the email applicat.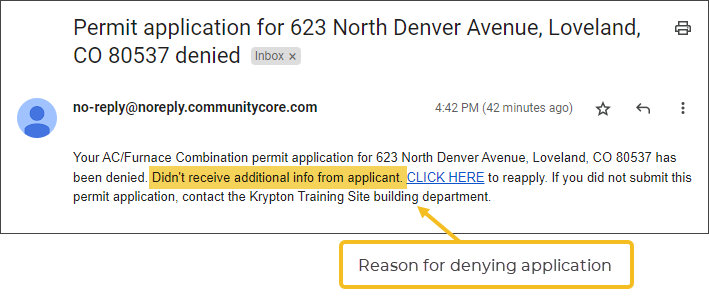 ---
Was this article helpful?
---
What's Next