Share feedback
Thanks for sharing your feedback!
How to duplicate a project and submittal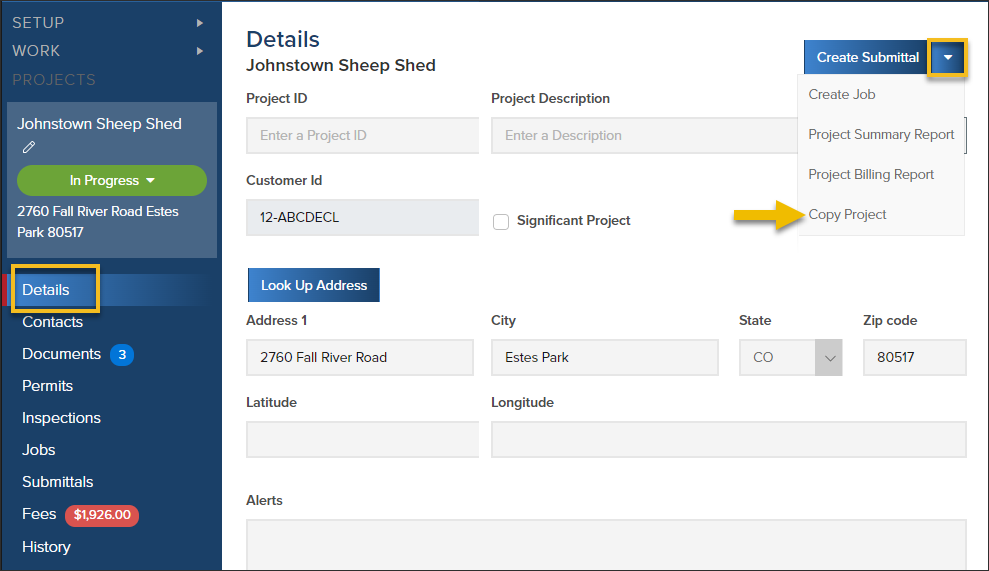 What is copied
The following information from the project will be copied:
Project details

City, state
Applicant name, email, phone number and relationship



Job details:

Use type
Estimated valuation (if available)
Improvement type
Construction type (if available)
Occupancy classification (if available)
Description of job
Billing type
Task code



Submittal details

Plan format
Location of plans
(Received date will default to "today")
Disciplines
Assigned to
💡 Times when you may consider copying a project
If you created a project in the wrong jurisdiction, you can copy it over to the correct jurisdiction.
Need a project deleted? Fill out this quick form to request the deletion.
If you are creating a project with information similar to a project that has already been created, you can copy the initial project to save time on data-entry.
---
Was this article helpful?
---
What's Next