Application Details document
---
Share feedback
Thanks for sharing your feedback!
This document is available to contractors and community members in CommunityConnect too!
What is the Application Details document
When applicants or contractors need a copy of their permit application for their records, we now have an option where they can download a document with all of the details of their permit application.
The document can be downloaded by the CommunityConnect user before they submit an application (draft application), after they submit an application (external application), or at any time during the permit process.
You can download or email the Application Details document for any contractor or applicant.
Access from a permit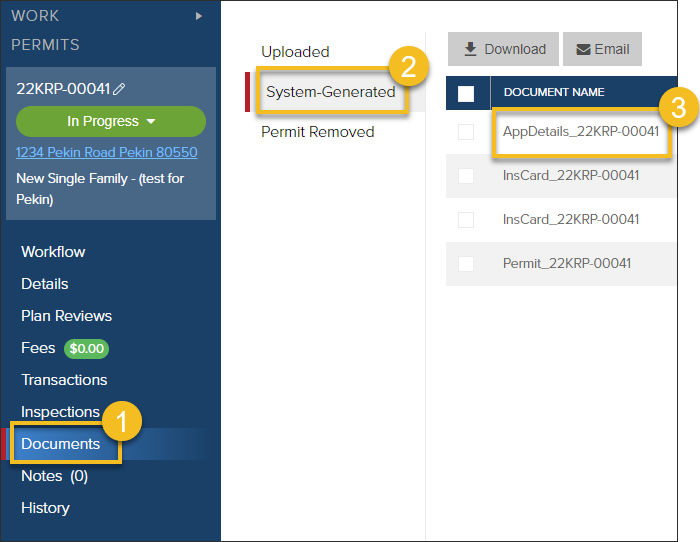 Access from an application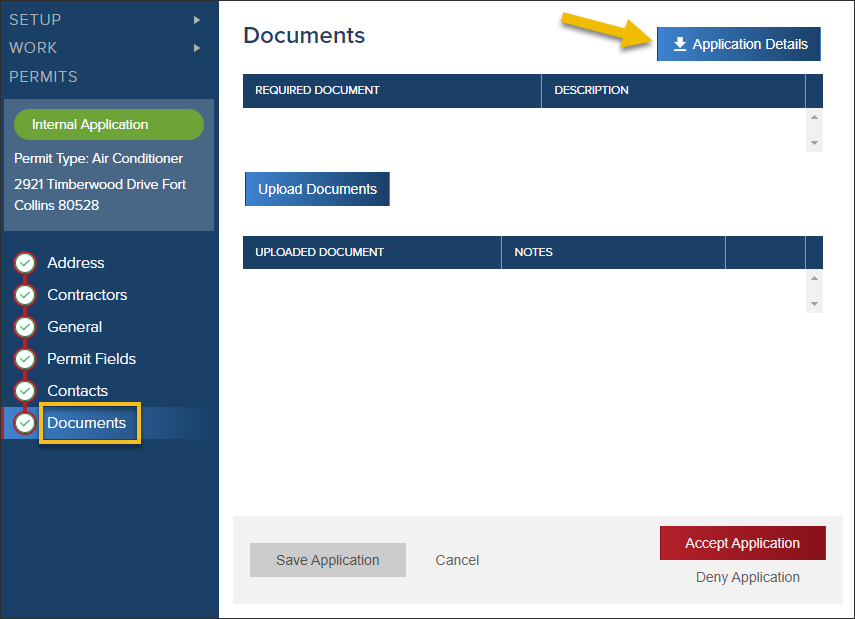 Also accessible in CommunityConnect
---
Was this article helpful?
---
What's Next